Recently, Kevin has devoted most of his creative energy to musical theater writing. His five main projects are listed below. You can watch/listen to some demos by hovering over the "Kevin's Original Musicals" menu above and to the left:
CORONA BROs (a short musical)
In this zany comedy with a heart, a family of viruses attempts to win the reality show Ragin' Contagion by "going viral" – infecting the world's humans. In the surprisingly touching ending, one virus grapples with his role in the epidemic. This "pandemic project" was written, performed, filmed, and edited by Kevin Bleau.
Awaken Youth
A behind the scenes look at young singers competing in a Chinese idol – style reality show. One of the first original musicals in Chinese – music by Kevin Bleau (and others). First produced in Shanghai in 2019.
Roswitha
The first known female playwright struggles to find fulfillment, love, and peace in a patriarchal Medieval world.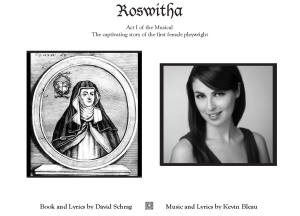 If You Want My Body
An overweight legal dynamo can't find a man. An overdramatic dancer is about to lose her studio. A mysterious witch promises to solve their problems, but they'll have to live in each other's bodies.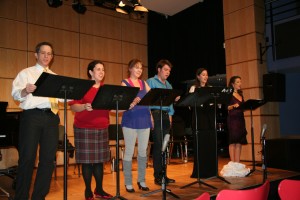 The Mission (a short musical)
Four sperm on a dangerous mission…to fertilize an egg.